Design Thinking & innovation Week
An immersive programme for creative entrepreneurs, innovation directors and business owners – introducing you to London's most innovative businesses and uncovering the latest approaches to design thinking and innovation.

Request more info & apply
Subject to 20% VAT; if you are paying as an individual living in Europe, UK or if you are a UK business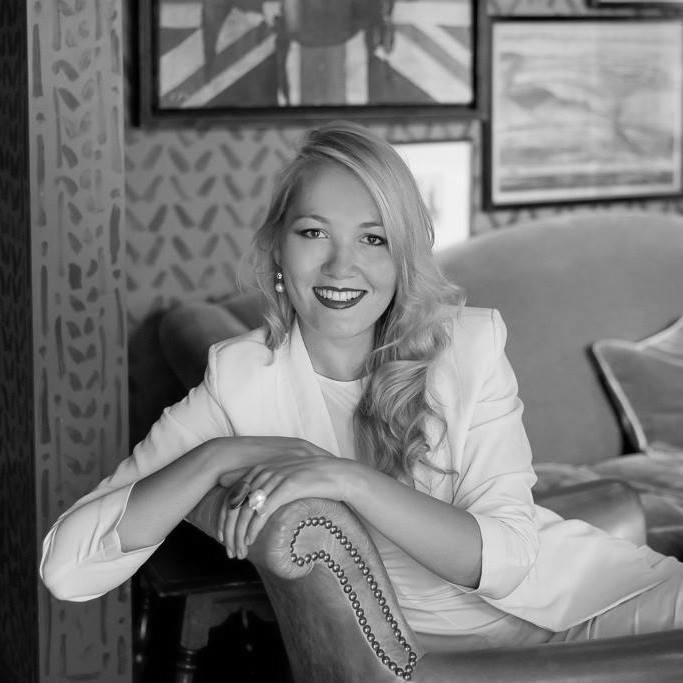 OVERVIEW

SPEAKERS

PROGRAMME STRUCTURE

COST AND ACCOMMODATION
OVERVIEW
OVERVIEW

SPEAKERS

PROGRAMME STRUCTURE

COST AND ACCOMMODATION
Every day will consist of keynote presentations, case studies, roundtable discussions and visits to the top companies who adopted the human-centered approach, where you will meet the teams behind their latest research and innovation. Some people call our format a 'design safari', some say it's a VIP behind-the-scenes experience or a research trip. During the week you will also explore the latest trends and discoveries in virtual reality, artificial intelligence, sustainability and future of technologies. You will learn about the latest innovation methodologies, and best tools for product and business management – and have the opportunity to ask any questions in an informal atmosphere.
All lectures and workshops will take place in the actual agencies giving participants a better context of the topic. This programme is designed to give you inspiration and tools for your work, to help you get an expert opinion on your current projects, and keep you up-to-date with the latest trends in the industry.

Who attends this programme
CEOs, CIOs and business owners
heads of design and innovation departments
product managers and team leaders
service and experience designers
UX researchers
innovators and trendsetters
What you will learn
What methodologies and processes companies use to create new products and services
How to create a customer-obsessed culture
How to measure the impact of design
Corporate innovation best practices
Mistakes companies make when conducting research on the global scale
Best practices in startup ecosystems and corporate incubators
How we can consider the intended and unintended consequences of our products
Latest trends and new technologies
MEET THE COURSE SPEAKERS
Programme curators
Ekaterina Solomeina
designer, innovator and a TEDx speaker
Ekaterina is a designer, innovator and a TEDx speaker. For the past 14 years, Ekaterina has worked with the top design and innovation companies around the world Coca-Cola, Versace, Samsung, IBM and Microsoft helping to grow brands, developing design teams and creating new digital products.
Harri Nieminen
Service Design Director at Kuudes
Harri is the Service Design Director at Kuudes designing meaningful concepts that have a positive impact on people's lives. Previously he worked at OP Financial Group, where he had a team of 22 service designers – maybe the biggest in-house team in Finland. He speaks frequently about design and customer experience in different kind of events and is active on social media.
Programme structure
Morning session
It is the first session of the day, it will take the form of a lecture, fire-side chat or a workshop in one of London's top companies.
Lunch break
Between the morning and afternoon sessions we will have a short break when you will have an opportunity to have lunch and enjoy the surroundings of the day programme locations.
Afternoon session
It is the second session of the day, where you will have a chance to visit another top London agency and listen to their team revealing tools and methodologies they use in everyday work.
Morning guest
The first activity of the day includes an informal talk to activate the brain and body to receive the creative stimuli of the day. You will interact with other participants, share your ideas, experiences and expectation for the day and meet local professionals to get to know more about the backstage of the innovation industry.
Debrief and the city
After a long day of absorbing new ways of working, innovating and creative thinking we will debrief the content of the day to better organise them in our minds. This activity will be short and engaging and it will take place straight after the afternoon session in locations that we can then visit as cultural and social activities such as museums, galleries, event spaces or bars.
WORKSHOPS & OFFICE VISITS
VISITS TO THE BEST LONDON SPOTS
98% of the participants find that Future London Academy programme was valuable for their experience.
PROGRAMME
COST
AND ACCOMMODATION
£2,200
Subject to 20% VAT; if you are paying as an individual living in Europe, UK or if you are a UK business.
Price includes:
all talks, office visits, discussions and workshops
exhibition entries and planned cultural activities during the programme
party/networking event at the end of the week
certificates
Price doesn't include banks transfer fees, food, travel, visa, accommodation or any other extra expenses.

We recommend staying in the Shoreditch area, as most of the sessions will be held there. It's the most creative part of London, so there will be a lot to see as well. Nearest tube stations is Old Street.
We partnered with 3 great hotels to give you the best deals, please use the links below:
PROGRAMME
reviews
and opinions
Unfortunately, the browser you use is outdated and does not allow you to display the site correctly. Please install any of the modern browsers, for example:
Google Chrome
Firefox
Safari